Three Years in Tourism Stats for Mangalia and the South Coast Resorts  
In 2018, Mangalia registered 24,819 arrivals, of which 23,611 were residents in Romania and 1,208 from abroad. The Venus resort dominates this top, with 79,172 as the total number of arrivals, of which 78,650 residents and 522 from abroad. Next on the list, in descending order, are Neptun (66,613 total arrivals, of which 65,803 residents and 810 from abroad), Saturn (65,997 total arrivals, of which 65,769 residents and 228 from abroad), Jupiter (48,250 total, of which 48,194 r / 56a), Cap Aurora (31,242 total, of which 30,946r / 296a) and Olimp (23,731 total, of which 23,671r / 60a).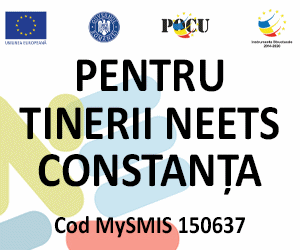 Regarding occupancy and tourist accommodation capacity in the same year, Mangalia registered 11 units, of which 2 hostels, 4 hotels, 1 motel, 2 tourist villas, and 2 spa hotels. By comparison, the southern resort with the most arrivals, Venus, benefited from 30 accommodation units, of which 23 hotels, 3 tourist villas, 1 campsite, 1 bungalow, and 2 tourist cottages.
In 2019, Mangalia registered 23,517 arrivals, of which 22,283 were residents and 1,234 from abroad. The top is yet again dominated by Venus, with 85,828 arrivals (higher than the previous year), of which 84,681 were residents and 1,147 from abroad. On second and third came Neptun, with 77,567 arrivals (76,756 residents, 811 from abroad), and Saturn, 63,656 arrivals (63,587 residents and 69 from abroad). Compared to the previous year, these figures show that only Venus and Neptun had more arrivals in 2019.
Based on same year stats, Mangalia increased the number of accommodation units to 13, of which 2 hostels, 6 hotels, 1 motel, 2 tourist villas, 1 urban tourist guesthouse, and 1 spa hotel. On the other hand, Venus added to its 30 units only one accommodation facility, while Neptun offered 38 units, of which 4 hostels, 24 hotels, 6 tourist villas, 1 urban tourist guesthouse, 1 tourist cottage, and 2 spa hotels.
And finally, we move to a tourist year severely affected by Covid-19. In 2020, Mangalia brought in only 16,168 tourists, of which 15,847 were residents and 321 from abroad. Venus, which had somehow dominated the past few years/tops, dropped to 59,460 tourists (of which 59,429 were residents and 31 from abroad). Surprisingly enough, despite the pandemic year, Neptun recorded the most arrivals, 107,448 (of which 107,363 were residents and 85 from abroad), nearly 30,000 more tourists than in the previous year.
Also, in 2020, Mangalia turns back to 11 accommodation units, Venus adds another one, reaching 32, while Neptun goes up to 47, with 9 more than a year before (and partially explaining the increase in arrivals).